Doing Things Differently - Making Cancer Screening More Accessible. The Rumworth Project
We have been working with Bolton GP Federation and Answer Cancer to bring cervical screening into communities in Bolton starting in Rumworth. The project aims to encourage people particularly from ethnically diverse backgrounds to have a smear test.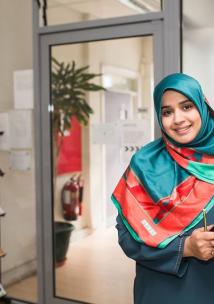 Have a look at the report which talks about how the project first started. The project was born out of some of the recommendations from our previous Cancer Screening Report in 2020. The recommendations included making screening more accessible to communities where uptake has been low in Bolton. And in particular, to encourage people from ethnically diverse backgrounds to be able to discuss screening informally and in a setting that is more comfortable for them.