Thinking ahead about extra care housing
The purpose of this research is to investigate what would encourage/discourage people when considering independent living options for themselves or for loved ones. We asked a number of questions about environment, amenities and support that will help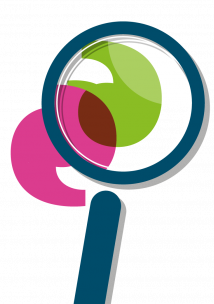 Key findings
•A desirable space in a safe, familiar location
•A community which is open, but allows privacy
• Well connected place, with access to activities such as sports.
•Renting and buying are both popular options
•The most popular services would ensure homes are well maintained, are safe and secure and support independence
•Information should be clear, it should be available in both physical and online formats
• Various council departments should be informing people alongside advice groups and charities and 'trusted individuals' such as community group leaders
• Advertising would support knowledge base.
•People want to feel a sense of inclusion and belonging in the place they live
•This place needs to be in a safe area, which is accessible and affordable
•Involving residents through committees and with regular engagement and discussion is essential
Reflections
People were generally happy to chat about the subject but found it difficult to imagine themselves in a situation where they would move out of their current homes and into a housing scheme. The mind-set about independent or supported living is very much, 'you move when you can't manage in your own home'. We met some very independent people 80+ whilst out and about and they mostly felt they still managed well in their own homes. 
The terms extra care and independent living didn't really mean anything to anyone. Researchers tried a variety of different terms including 'retirement living' (which was difficult for many people to imagine) and 'last time home' / 'last time move'. We had some good conversations about the (fluid) retirement age and what age would be suitable for people to start thinking about moving into a housing scheme. There was stronger knowledge and understanding of sheltered housing options. 
Younger people often found it easier to project the questions onto the situation of an older friends or relatives People who had friends or relatives in supported housing couldn't really think beyond the set up they had experienced, similarly people living in sheltered accommodation found it difficult to imagine anything else. It was quite tricky to move the conversation onto the principles of independent living and what that could be like. 
People were concerned with the tenure question particularly about the impact of different tenures on their savings and the kinds of neighbours they ended up with. 
Those in more affluent areas with good community support were not very keen on the idea of moving into a scheme, they worried for their independence. 
People often commented they didn't want to live with only old people.