What people think about waiting times
We spoke to people to find out their views on waiting times specifically for GP / primary care, physiotherapy, podiatry and ear syringing.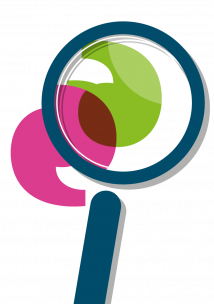 Key findings
Current waiting times (GP)
Experiences of current GP waiting times are mixed. 
Just under a third of people (30%) report they are able to get same day appointments (particularly urgent appointments), 
28% report a short wait of a couple of days (14%) or 3-5 days (14%). Thus in total 58% are able to get an appointment within the broadly acceptable time frame of five days. 
 
Current waiting times (referrals)
21% of respondents (9 people) raised the subject of onward referrals to additional services. 
78% of these people were unhappy with long waits. 
22% had waited between 1 and 3 months, 11% between 3-6 months and 11% over 6 months. 
The majority of these waits were for allied primary care professional appointments including, physio, podiatry and even blood tests.
Recommendations
There needs to be more effort to standardise practice in relation to GP appointments arrangements. This should include things like balance of prebookable appointments to new appointments, balance of routine vs urgent appointments, standard set of options for making appointments (pre-book, online, telephone) as well as a clear statement of what is and is not acceptable in terms of waiting times.
Through the Bolton Engagement Alliance, Healthwatch Bolton/Bolton CVS, plan to extend the work on neighbourhood hubs to other areas, we will continue to ask about what people consider to be acceptable waiting times
A patient experience outcome concerning waiting times is included in the second report in this series 'Towards a set of Patient Experience Outcomes' – Healthwatch Bolton / Bolton GP Federation. We hope to use this report to influence contract specification and monitoring for Primary Care Services going forward.
It is hoped that the proposed Neighbourhood Hubs will address the unacceptable waiting times people experience for appointments with allied health professionals such as physio, podiatry and ear syringing. If this is achieved this will clearly improve patient's experience and should lead to better outcomes in relation to early intervention and prevention
To view thisreport in a different format please contact us