Read our annual report for this year - detailing what we have been up to and how we have been making a difference in our community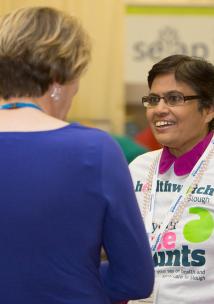 Highlights from this year include
2098 people shared their health and social care story with us.  
127 people accessed Healthwatch Bolton advice and information online  or contacted us with questions about local support. 
3005 people engaged with us through our website and social media, and we collected 2312 individual comments from the public at 12 community events.
We published 3 reports about the improvements people would like to see  with their health and social care.
Download the full report below to read about our volunteers, our finances, how we've made a difference this year and our plans for next year.