Read what we have been up to and how we have had an impact in the community. Learn about our projects and find out our plans for next year in this report.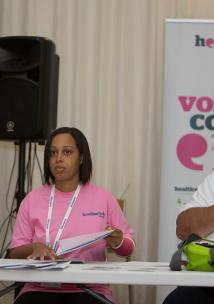 Highlights from this year include:
Reaching 133 new Facebook likes, 20,000 Tweet impressions and 2002 followers
393 people attended our forums
78 volunteers helped us with our work in the community
Spoken to more than 1,500 people and collected 7,389 comments
Supported 176 people with advice and information
Published 42 reports tackling issues ranging from health in the workplace to technology enabled care. 
Download the full report below to find out how we have been making a difference, our plans for the future and how you can help make an impact in Bolton.