Bolton Neighbourhood Engagement - Full Report
This report provides the main findings of neighbourhood workshops aimed at bringing Bolton residents together to explore Bolton's locality plan and share ideas, experiences and opinions.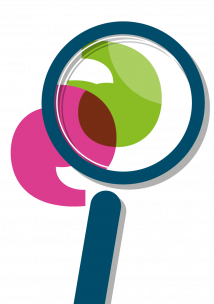 This report looks into the following key themes:
Community assets to manage health and care
Difficulties to managing own  health and care
New primary care roles
Participation in service development
Summary:
A total of 262 respondents took part in the workshops which enabled us to collect 3200 responses.  Rumworth was the least successful neighbourhood workshop with only 3 respondents compared to other areas which had around 40.
The key finds are as follows:
57% of people identified community assets, 28% identified neighbourhood assets and 15% personal assets.
The most frequently mentioned assets were health and well-being activities (40%).
Information Hubs were identified as the most 'under-developed' (30%).
There was a strong desire across all neighbourhoods to work together and for services to 'help them to help themselves'.
The most common challenges across the neighbourhoods to people managing their health and well-being were transport, appointments, information, staff attitudes, poor mental health, trust and respect and waiting times.
Residents welcomed the idea of the new primary care roles with the community asset navigators being the most popular (75) and musculoskeletal practitioners being the least (10%).
Overall residents knew very little about Bolton's plan for Health and social Care with 65% never having participated in service design and delivery.
Residents felt strongly about being able to access services within their own neighbourhoods (70%).
Conclusion:
The workshops proved popular across the neighbourhoods as a whole however it is clear more work is needed in some areas in order to encourage resident participation.
Respondents were keen to be informed about changes which would impact them and felt better communication and transparency as a whole was required.
The new primary care roles appeared to be popular with residents appreciating the value they would bring not only to them in terms of personalised care but also in terms of relieving pressure on existing provisions.
To read in detail the aims and methodology behind this piece of work in addition to a summary of findings from each of the neighbourhood, see the full report by clicking on the link below: