Mental Health Support for Young People
We runs a series of corridor events at Royal Bolton Foundation Trust Hospital sites talking to patients about their views and experiences. This report highlights the comments we received from young people about mental health support.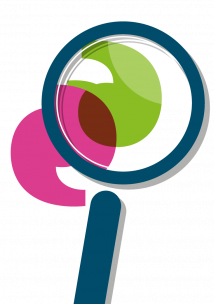 Summary:
A total of 52 comments were collected from young people who were receiving treatment from Child and Adult Mental Health Services (CAMHS), family members, carers, and 2 staff.  Over 2 days individual's attending CAMHS were invited to take part by discussing their experiences through the use of a semi-structured interview.
The key findings are as follows:
Overall young people and staff felt that the care and support provided by CAMHS was positive.
Young people and carers tended to have mixed levels of understanding/ awareness of mental health issues at the first onset of their illness.
Young people were more fearful, withdrawn and confused.
There were mixed experiences from both young people and parents/carers about the support from schools.  Both felt there was a lack of understanding from schools and young people highlighted being bullied and excluded.
The general view is that GP's are supportive and able to refer to CAMHS, although there remains some issues in terms of GP's as prescribers of medications.
Waiting times were highlighted as a major concern by both young people and their parents/carers.  This was especially problematic for those who were waiting for a referral to convert to an appointment especially when they had already experienced years of poor mental health without support.
Both young people and parents/carers felt the support from CAMHS staff was good with staff having positive and supportive attitudes.
There was concern over a lack of support during out of hours and communication between CAMHS and adult mental health was raised as problematic.
Conclusion:
Overall both young people and their parents/carers were happy with the support and service that CAMHS offered once this was established however the journey to receiving this was often long.
A key theme was around the lack of understanding and support within the school environment and this was identified from both a young persons and parent/carer perspective.
Out of hours support is seen as lacking with the only option to attend A&E which was not seen as a comfortable environment for young people.
A number of recommendations were made following this report to schools, GP's, the GP Federation, Bolton Clinical Commissioning Group, CAMHS, voluntary and community providers and adult mental health providers.
To read these along with the rest of the report, click on the item below: