Accessing NHS Dentistry Care and Treatment
Find out where you can go to get a dentist appointment in Bolton, where to go for urgent dental care, how to make a complaint and how to share your experience.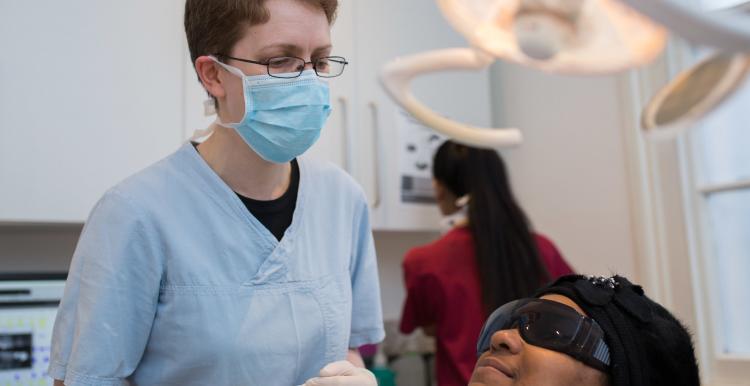 The coronavirus pandemic has changed the way dentists deliver their services.
We know that in Bolton and other areas, people are struggling to access a dentist who is accepting new NHS patients.
Dental practices are beginning to re-start their normal practice however, the Coronavirus pandemic has created a backlog of patients waiting to be seen and has meant that most dentists have had to close their lists to new NHS patients. During this  period, some dental practices may operate a waiting list.
Unfortunately, Healthwatch Bolton does not have an up-to-date list of NHS dentists that are accepting new NHS patients however please be assured that Healthwatch Bolton and Healthwatch nationally are monitoring this situation and we continue to feedback your experiences to NHS commissioners and the government. We were mentioned in the national press on 7th and 8th February 2021 and we will continue to highlight and raise the issue of the problems with accessing NHS dentistry. 
Guardian article - patients struggling to access NHS dentistry
Finding an NHS dentist 
If you are struggling to access an NHS dentist in Bolton, our advice would be to ring practices near you and ask them if they are accepting new NHS patients or if they have a waiting list you can join. You can find local dental practice's contact information here.
Getting urgent dental care
If you do not have a regular dentist and need urgent care you should:
Call NHS 111 
Use the NHS 111 online service NHS 111 online
Call the Greater Manchester Dental Helpline on 0333 332 3800, available from 8am to 10pm every day, including weekends and bank holidays
Cheshire and Merseyside: 0161 476 9651
Lancashire: 0300 1234 010
South Cumbria: 01539 716822
More information about urgent dental care
The above number should NOT be used by patients who have a regular dentist during normal surgery hours.
This is an appointment only service – the Urgent Dental Care providers do not operate a 'drop-in' service at any Greater Manchester locations.
Each one off urgent dental care appointment is a fixed NHS patient charge of £23.80. This fee shall be paid each time you access Urgent Dental Care Services.
What are urgent dental problems?
Urgent dental problems include the following conditions, which should receive self-help advice and treatment (where appropriate) within 24 hours:
Dental and soft-tissue infections
Severe dental and facial pain: that is, pain that cannot be controlled by the patient following self-help advice
Fractured teeth or tooth
Where to go for urgent dental care
The service operates from 20 different locations across Greater Manchester and patients can choose to be seen at the location most convenient for them.
How to make a complaint about NHS dental care
You may want to consider raising any concerns/complaints you have about the lack of access to NHS dental care and treatment with NHS England.
Contact details:
NHS England
PO Box 16738
Redditch
B97 9PT
england.contactus@nhs.net
State: 'For the attention of the complaints team' in the subject line.
0300 311 22 33.
NHS England's opening hours are: 8am to 6pm Monday to Friday, except Wednesdays when we open at the later time of 9.30am. They are closed on bank holidays.
Go to their website.
Tell us about your experience
We would appreciate any feedback you would like to give us on dentists and other health and care services.